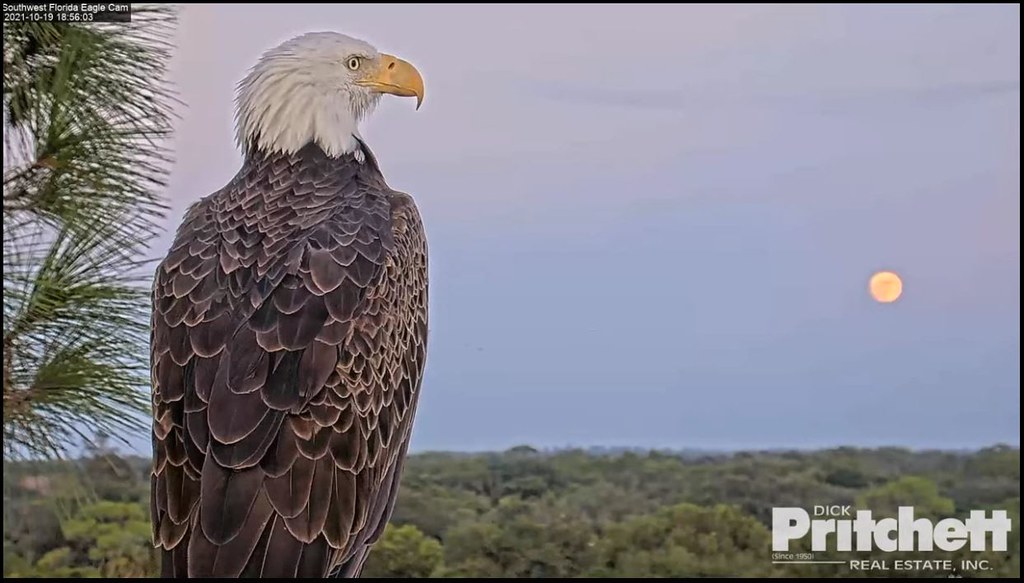 Harriet embodies the essence of Motherhood. She is honored and celebrated on this day and every day. Harriet reared and nurtured her offspring over the years with gentleness and firmness. She imparted courage and strength to them from their early beginnings. Harriet's powerful young raptors embarked into Eagle life carrying lessons from their legendary Mom.
Harriet supported her partners, Ozzie and then M15. They each followed her lead in her goal to grace the world with new life. They were loyal to their commitment and worked in perfect harmony to keep their Eagle Family protected and sustained.
Harriet's example is unfailing. She faced her sorrows with resolve to carry on and realized her triumphs with dignity. Harriet's legacy will live on eternally through the lives she created. Great Spirit, keep Harriet and her progeny in your grasp. By dadsjazz
Photo: Harriet in the moonlight captured from SWFEC camera.